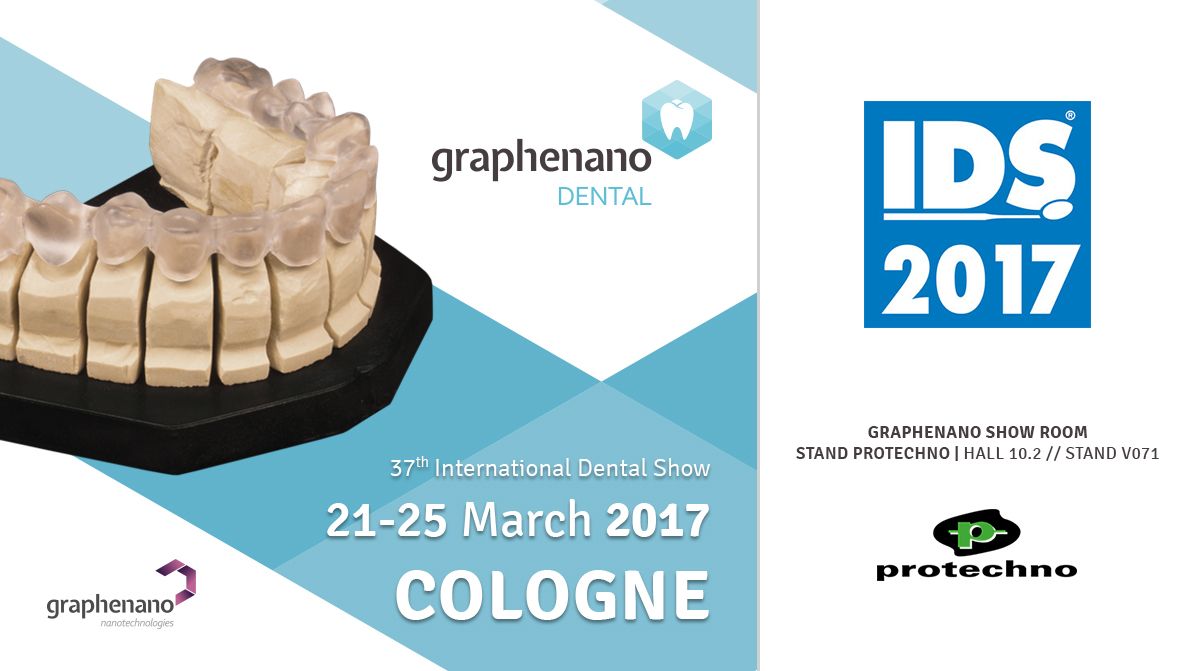 20 Mar

Graphenano attends the IDS 2017, the world's largest dental industry Fair

Graphenano will be attending the IDS 2017 with its subsidiary company Graphenano Dental, specialized in the development of dental structures with graphene.


Every two years Cologne celebrates the IDS fair, becomes established as the leading international fair for the dental industry. From 21st to 25th March, about 2,000 exhibitors from more than 60 countries meet up at the most important event for the dentistry sector, where the latest technological advances are shown and, at the same time, becomes a point of meeting for professionals in the same sector. They find IDS as a great opportunity to establish contacts with fellow specialists: laboratories, dental technicians, dentists, suppliers, partners, commercials and, of course, leading companies in the international dental industry.

Graphenano group wanted to attend this year with one of its subsidiary companies, Graphenano Dental, specializing in the development of resin composite structures with graphene for dental prosthesis and implants. Its commercialization will begin soon and, to that end, it will rely on consolidated distribution companies in the national and European dental sector, as in the case of Protechno, a Spanish manufacturer of coatings, plasters, resins and alloys for advanced dental products. Graphenano Dental attends the IDS fair with Protechno, stand V071, hall 10.2.

The resin composite with graphene from which the structures of Graphenano Dental are made, have a few advantages over conventional resin composite pieces. Graphene empowers composites with properties that make this material suitable for oral rehabilitations, both tooth and implant-supported.

Among the features and advantages of the new dental structures with graphene are its greater mechanical and structural strength, greater flexibility and less weight compared to the current restorations. In addition, these structures with graphene have a low coefficient of water absorption, and are much more resistant to sudden changes of temperature and to different chemical agents.

Graphene favors the ductility of the dental structures of Graphenano, which possess greater elasticity than the ceramic, being able to deform without reaching the rupture. Other advantages are thermal dissipation, the ability to absorb and distribute masticatory loads and controlled abrasion. In turn, it avoids the phenomenon of bimetallism and it is biocompatible between values ​​of 9 and 10.

Graphenano Dental will commercialize CAD/CAM consumable discs, dual-format resins and light-curing liquid resins for 3D printers.